MAKE MONEY WITH INVESTING BOOTCAMP

The Ultimate 2 Day Money Bootcamp
MAY 28, 2022 to MAY 29, 2022
Watch now for Money Bootcamp Details
Learn the proven investment strategies to beCOME a successful investor and make more money
✅STEP BY STEP GUIDE ON HOW TO GET STARTED WITH INVESTING
✅KNOW EXACTLY WHAT YOU SHOULD BE INVESTING IN RIGHT NOW
✅HOW TO MAKE YOUR FIRST INVESTMENT WITH CONFIDENCE
✅HOW TO PROTECT YOUR MONEY IN THIS ECONOMY
✅PROVEN WEALTH-BUILDING STRATEGIES TO MAXIMIZE YOUR PROFITS
IT'S TIME TO BECOME FINANCIALLY LITERATE AND CREATE GENERATIONAL WEALTH FOR YOU AND YOUR FAMILY
❌Stop thinking your savings account will help you build real wealth
❌Stop aimlessly spending money with companies you don't invest in
❌Stop the monthly war with your pocket to make ends meet
✅Start investing in Amazon stock instead of only shopping on Amazon
✅Start spending time being plugged to learn the blueprint to create wealth
✅Start seeing your money as a tool to grow and live your best life
Learn the step by step blueprint from opening the right investment account to making profitable investments
INVESTING BASICS & SETTING UP YOUR ACCOUNTS
How the stock market works
Investing Explained
Types of Accounts you need to have
What Type Of Companies to invest in
Long term investing vs day trading
How to open your investing accounts
HOW TO BUY, WHAT TO BUY AND WHEN TO BUY GREAT COMPANIES
How to evaluate a Company
Recession-Proof Investing Strategies
Investing strategies for this type of economy
The Complete Walkthrough of  ​How To Buy & What To Buy and When To Sell
Keisha Di Teacha Favourite Stock List
learn it or lose it

That's How Money Works
You will be beating yourself in a year if you miss out on this market opportunity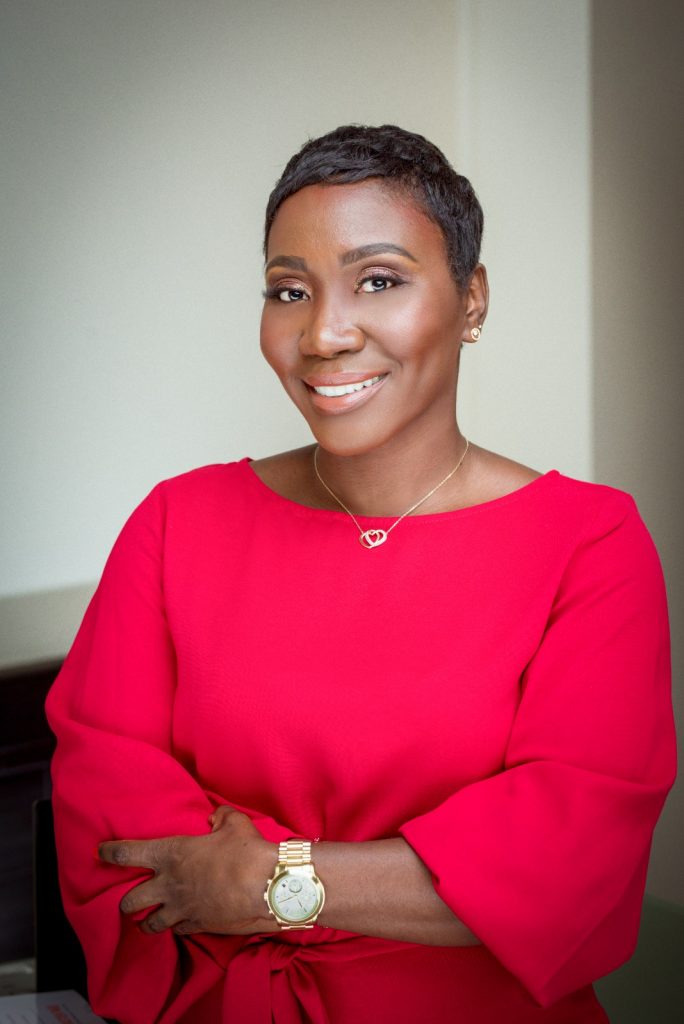 Keisha Bailey MBA, CFA, FRM
Keisha Bailey is the industry powerhouse behind the Profit Jumpstarter brand is an experienced financial strategist, and entrepreneur. She spent 17 years making money for wealthy individuals and corporations before shifting her expertise towards serving the up and coming generations of wealth builders.
Her knowledge of the financial industry is matched only by her passion to teach what she knows to rising money-makers on the individual and institutional levels. 
People in control of their time, money and knowledge, are people in control of life. Educate to liberate. That's the freedom Keisha believes in creating for every client, company and community she serves. Join today and experience it for yourself.
Neither Keisha Bailey nor Profit Jumpstarter is registered as an Investment Advisor nor a broker/dealer. Users of this content published by Keisha Bailey, Profit Jumpstarter are hereby advised that all information presented on this website is solely for informational purposes, is not intended to be used as a personalized investment recommendation, and is not attuned to any specific portfolio or to any user's particular investment needs or objectives. The owners, employees and writers of Profit Jumpstarter may engage in securities trading that is discussed or viewed on this website, but all such individuals are buying and selling such securities for their own account. These individuals do not engage in any trades with customers. The buying and selling of securities by these individuals is not part of a regular business of buying and selling securities.

Past performance is NOT indicative of future results. Furthermore, such information is not to be construed as an offer to sell or the solicitation of an offer to buy, nor is it to be construed as a recommendation to buy, hold or sell (short or otherwise) any security. All users of this content must determine for themselves what specific investments to make or not make and are urged to consult with their own independent financial advisors with respect to any investment decision.

The User bears responsibility for his/her own investment research and decisions, should seek the advice of a qualified securities professional before making any investment, and investigate and fully understand any and all risks before investing. All opinions, analyses and information included on this website are based on sources believed to be reliable and written in good faith, but should be independently verified, and no representation or warranty of any kind, express or implied, is made, including but not limited to any representation or warranty concerning accuracy, completeness, correctness, timeliness or appropriateness.

In addition, we undertake no responsibility to notify such opinions, analyses or information or to keep such opinions, analyses or information current. Also be aware that owners, employees and writers of and for Profit Jumpstarter may have long or short positions in securities that may be discussed but all such positions are held for such representative's own account. Past results are not indicative of future profits. Any table is accurate, though not every trade may be represented.

Futures, stocks and options trading involves substantial risk of loss and is not suitable for every investor. The valuation of futures, stocks and options may fluctuate, and, as a result, clients may lose more than their original investment. The impact of seasonal and geopolitical events is already factored into market prices. The highly leveraged nature of futures trading means that small market movements will have a great impact on your trading account and this can work against you, leading to large losses or can work for you, leading to large gains.
If the market moves against you, you may sustain a total loss greater than the amount you deposited into your account. You are responsible for all the risks and financial resources you use and for the chosen trading system. You should not engage in trading unless you fully understand the nature of the transactions you are entering into and the extent of your exposure to loss. If you do not fully understand these risks you must seek independent advice from your financial advisor.
All trading strategies are used at your own risk.

Any content from Keisha Bailey, Profit Jumpstarter should not be relied upon as advice or construed as providing recommendations of any kind. It is your responsibility to confirm and decide which trades to make. Trade only with risk capital; that is, trade with money that, if lost, will not adversely impact your lifestyle and your ability to meet your financial obligations. Past results are no indication of future performance. In no event should the content of this correspondence be construed as an express or implied promise or guarantee.
Keisha Bailey and Profit Jumpstarter is not responsible for any losses incurred as a result of using any of our trading strategies. Loss-limiting strategies such as stop loss orders may not be effective because market conditions or technological issues may make it impossible to execute such orders. Likewise, strategies using combinations of options and/or futures positions such as "spread" or "straddle" trades may be just as risky as simple long and short positions. Information provided in this correspondence is intended solely for informational purposes and is obtained from sources believed to be reliable. Information is in no way guaranteed. No guarantee of any kind is implied or possible where projections of future conditions are attempted.
None of the content of any type published by Keisha Bailey and Profit Jumpstarter constitutes a recommendation that any particular security, portfolio of securities, transaction or investment strategy is suitable for any specific person. None of the information providers or their affiliates will advise you personally concerning the nature, potential, value or suitability of any particular security, portfolio of securities, transaction, investment strategy or other matter.
All purchases are non-refundable.
How does lifetime sound? You will have lifetime access to the training replay inside your portal access.